L&T Shipbuilding entered the commercial shipbuilding business in 2006 with the construction of Ro-Ro Lo-Lo Heavy lift ships. Currently we have two shipyards – one on India's east coast, at Kattupalli and the other on the west, at Hazira. Our state-of-the-art shipyard at Kattupalli has capabilities to build commercial vessels to global quality standards. Spread over 1200 Acres this Yard can build vessels of length up to 210 Meters and shall be expanded to build Vessels up to VLCC size in phases.
With the focus on offshore vessels, Chemical Tankers and other higher technology Vessels, L&T shipbuilding's capabilities cover a wide range of vessels for clients worldwide. L&T Shipbuilding is currently executing eight offshore vessels at Kattupalli Yard for Overseas Client.
We also have business associations with leading offshore & marine designers in Europe & Asia with an aim to build next generation energy efficient vessels from our yards, for Global customers.
Our Vision:
To be a Global Major in Shipbuilding & Ship Repair by Creating a Shipbuilding Hub of International Standards in India
Our Advantage:
L&T Shipbuilding has entered into a comprehensive technical collaboration with Mitsubishi Heavy Industries, Ltd. Japan, for design and construction of commercial ships. This helps us deliver customized solutions to Maritime Industry at competitive prices.
Areas of Cooperation with Mitsubishi Heavy Industries:
Areas of cooperation with MHI cover Marketing, Procurement, Design, Planning, Production, and QA/QC.
The collaboration enables L&T Shipbuilding to access a wide range of state-of-the-art design solutions and technical know how, ensuring that our Design Centre delivers eco-friendly, efficient and highly customized solutions to ship-owners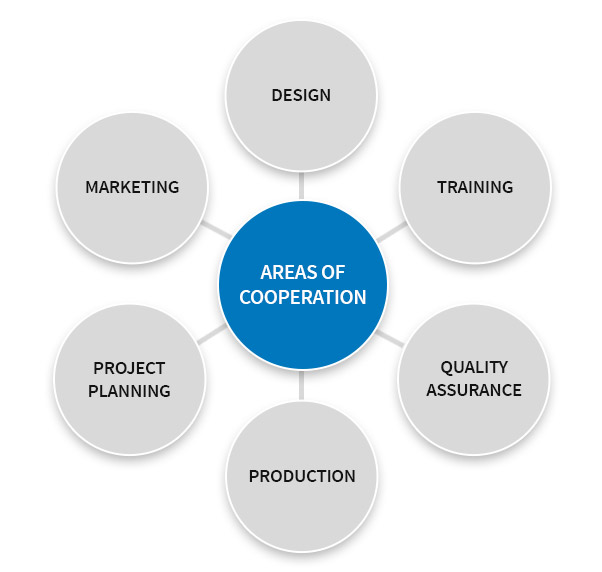 Our Salient Features:
Modular Design & Construction
Systematic and detailed production planning approach based on historical data and productivity
Production engineering for production friendly design
Detailed Hull construction and Outfit procedures
Distortion Control and welding sequences under MHI Guidance
Complete ship model in 3D
Our Target Vessel Segments:
Offshore Supply/Utility Vessels

Platform Supply Vessels
Anchor Handling towing standby/supply vessel
Diving Support Vessels
Inspection Maintenance Barges

Container Ships
Chemical Tankers
LPG &LNG Ships
Pure Car Carriers and PCTCs
Ro-Ro Freight
Our Track Record:
Vessel Type
No. Of Vessels
Customer
Heavy Lift
1
M/s Biglift Shipping B.V.,
The Netherlands
MP HeavyLift
Ro Ro, Semi-Submersible
2
M/s Rolldock B.V.,
The Netherlands
80 m PSV
3
M/s. Halul Offshore Services Company,
Qatar
Vessels under Execution:
Vessel Type
No. Of Vessels
Customer
80 m PSV
3
M/s. Halul Offshore Services Company,
Qatar
150 T BP AHTSV
2
M/s. Halul Offshore Services Company,
Qatar